It's time to enrol your kids in classes today and get them started on their magical journey of dance!
Improves Physical Health
Enhances Emotional Development
Encourages Socialisation
Encourages Creativity
Enhance Cognitive Development
What Age is Right to Start?
Children in the 2 to 5 year age range can start now in our Ready Set Dance classes!
Children age 6 and above call in and see us to discuss which classes are right for you!
Studio 1
Class
Studio 2
Class
4:00pm
Intermediate Foundation Ballet
4:00pm
Snr Musical Theatre
4:45pm
Intermediate Ballet
4:45pm
Bronze Star Tap
5:30pm
Advanced 1 & 2 Ballet
5:30pm
Bar to Gold Star Tap
6:15pm
Advanced Foundation Ballet
6:15pm
Intermediate Hip Hop
7:00pm
Senior Lyrical
7:00pm
Intermediate Lyrical
7:45pm
Senior Hip Hop
7:45pm
Silver Star Tap
8:30pm
Senior Performance
8:30
FINISH
9:15pm
FINISH
K Kompany is the name given to Troupes who represent KJ Dance in Eisteddfods & Competitions.
They also appear at various social events to promote KJ Dance as entertainment at community events (Carols in the City, Mall Shows & Dragons home games, Dreamworld, Seaworld, Movieworld & school fairs to name a few).
K Kompany can be very exciting as students build performance skills, perform along side Australia's industry professionals & get to travel & compete with their friends. KJ Dance has a brilliant reputation with Troupes taking out first places at many major Competitions. Students find K Kompany a rewarding experience but it is not without some sacrifice.
On Wednesday afternoons & evenings, students learn choreography, rehearse & perfect their routines. Unless a student is ill they are expected to attend EVERY Wednesday. This means sometimes children miss school discos, birthday parties, etc because they have a commitment to K Kompany. Fantastic results do not happen without team work & every member must be present to achieve this. We do realise that occasionally a student may have a prior commitment or something rare that may clash, so private tuition is available for students at the usual fee. Parents also make a commitment to ensure their child practices & is confident with their routines, is present on Wednesdays & ensure their child is well presented & on time at Eisteddfods & performances. Students perform & compete in a minimum of 4 times per year & are expected to attend each time. K Kompany can be hard work however it is also very rewarding & students should be honoured to be included.
Entry into K Kompany is by invitation & audition.
There are certain criteria that students need to fulfil to become eligible.
Students must attend KJ Dance for a minimum of 12 months
Students must attend a minimum 2 classes per week in 2 different styles
i.e., Jazz & Tap or Jazz & Ballet etc – many K Kompany students attend Jazz, Ballet, Tap & Contemporary & display a high standard in each style Students must show an eagerness in class, confidence & a positive attitude

Students must attend 1 Ballet class per week to be eligible for Contemporary or Lyrical competition troupes!

All Fees must be kept up to date
Students must maintain a high standard in class work
Once a student has been accepted into K Kompany they will be chosen to perform in the style that best suits them. Some students will compete in Jazz Troupes only; others may appear in ALL Troupes (Jazz, Tap, Contemporary, Song & Dance etc).
If your child meets the criteria & is willing to make the commitment to K Kompany (excellent examination results are a good indication), please speak to Miss Karen.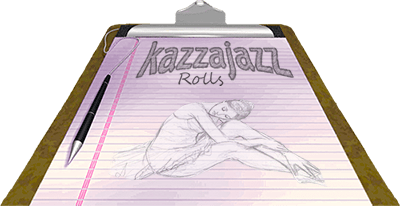 In Person:
Come down to 3/103 Auburn St, Wollongong with the filled out enrolment form.
View the Contact page on how to get to KJ Dance.
Via Form:
Download and fill in the KJ Dance Enrolment Form here:
RSD 2020 preschool enrolment form
Then email to karen@kj.dance
For more information please contact us, either via email or phone Karen using the contact information provided above.